A natural fisherman's haven from the sand to the topwater
The fishing isn't just "okay" at Bowstring Shores. It's some of the best fishing in the country, and is one of the main reasons so many of our clients keep coming back to our fishing resort year after year. Bowstring Lake is a naturally reproducing walleye lake that never has to be stocked by the DNR. Apart from trophy-worthy walleye, you can find northern pike and monstrous perch or crappie dangling from lures on any given morning.
We want our guests to catch fish. That's why we offer affordable boat rentals and gas and bait sales right at the water's edge. We want you to have everything you need within arm's reach to turn any day on the lake into an all-time fish story.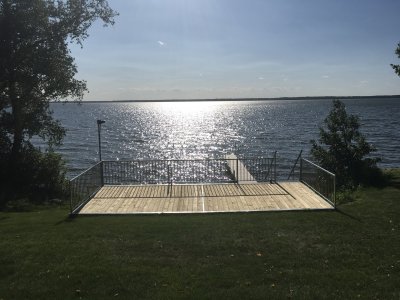 Bowstring Lake is a year-round fishing destination, and the fishing gets even better once the temperatures start to dip. We offer our guests with winterized ice houses and a heated fish cleaning room to make the most of every cast whether it's mid-July or the dead of winter. The fun is just getting started once the lake starts to freeze over.
We're proud to own such an unrivaled retreat for both serious fishermen and families right in the beautiful heart of northern Minnesota. Come see for yourself. Spend an unforgettable day on the lake hauling in fish and then return to your luxury cabin for a comfortable night by the fire.
Fish. Relax. Repeat. It's that simple.